Make the Most of Your Flex Account in 2012
Here's how to take advantage of an FSA before the amount you can contribute to one is lowered in 2013.
By Kimberly Lankford,

Kiplinger.com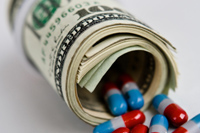 Will the maximum amount that I can contribute to my employer's medical flexible spending account shrink next year? I recall hearing that the contribution limits will change.

Actually, the rules won't change until 2013, when the maximum amount employees can stash in a medical FSA will be capped at $2,500 per year. Currently the maximum limit varies by plan, but many employers allow employees to set aside $4,000 or more in these pretax accounts for medical expenses. You can sign up for your 2012 contributions during open-enrollment season this fall.

In light of the impending change, however, you can make the most of your FSA in 2012. If you've been thinking of having an elective medical procedure done that's not fully covered by insurance – such as laser eye surgery for you or orthodontia for your kids – you might want to schedule it before the FSA limit changes, so you'll have access to more tax-free money.

And, if you plan carefully, you may have an even bigger stash of tax-free money to use for out-of-pocket medical expenses during the first 2½ months of 2012 or 2013. If your employer extends the deadline for using FSA funds to March 15 of the following year, rather than December 31, you can combine any funds remaining from the previous year with the entire amount you earmark for the current year – even though the full amount has not yet been deducted from your paycheck. If, for example, you have $1,000 left over from 2011 and you sign up to contribute $4,000 to your FSA for 2012, you may be able to use $5,000 in tax-free money to pay for out-of-pocket medical expenses from January 1 to March 15, 2012.

For more information about FSAs and their tax benefits, see The New Rules of Flexible-Spending Accounts and ourHow Much Should I Put in My Flexible-Spending Account? calculator.

Reprinted with permission. All Contents ©2011 The Kiplinger Washington Editors. www.kiplinger.com.
Eat and Drink Your Way to Savings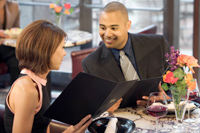 "Eat. Drink. Save Money." That's the motto of Restaurant.com, a Web site founded in 1999 that received an A+ rating by the BBB in 2005. Not only does Restaurant.com serve as a clever way for families to save an estimated 50% on restaurant meals–it's also a creative gift idea for any occasion!

To find one of the 18,000 participating restaurants, visit the website and then enter either your zip code in the search field or search by state. From there, browse a list of participating restaurants–complete with brief descriptions and menus–and then select the one that's to your liking. Each restaurant will have minimum purchase prices listed and will also list some stipulations for gift cards, so be sure to read the details carefully.

Once you've made your restaurant selection, choose the amount you'd like to spend, add it to your cart and then check out. If you're a first time user, you will need to create an account and agree to the terms and conditions first.

There are no fees and no expiration date, and Restaurant.com even has an unconditional guarantee. So if something isn't "right with your certificate, just contact customer service by phone or email" and they'll take care of it right away!
Billions of Dollars Are Missing
Is Some of It Yours?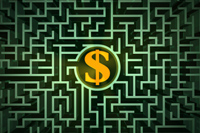 Would you be surprised to learn that billions of dollars are missing...just waiting to be found by the rightful owners? That's because when individuals move and forget to change their address, companies or banking institutions cannot contact them. So any property left behind–for example, bank accounts, safe deposit box contents, and un-cashed checks–is turned over to the state as "unclaimed property." The state then acts as a custodian of the property until the rightful owner claims it.

To determine if you have any unclaimed property with a state, visitwww.unclaimed.org. Click on the state that you live in, and you will be directed to the appropriate Web site. You will either be able to perform a quick immediate search online, or a few states give you the information on how to contact them directly to inquire. If you have lived in several states, do a quick search for each, since the funds will be held in the state they originated. What's more, the site also has links for inquiring about money in Canada, or Federal money such as IRS returns.

Be cautious of solicitations by mail or email that require you to pay a fee to obtain information about unclaimed property. Any unclaimed property information can be obtained free of charge by visitingwww.unclaimed.org.