Go to More Ballgames – on the Cheap
Go on weekdays, pack a lunch (but, alas, no beer) and you'll save big.
By Joan Goldwasser, Kiplinger.com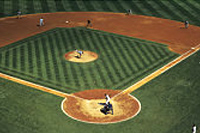 Paul Katcher is a rabid Yankees fan. Not satisfied with attending only the 15 games in his partial-season Yankees package, he scours the secondary market for bargains. "Even for a sold-out game, there will be 500 tickets available," says Katcher. "It has never been easier to get to games." Katcher logs on to FanSnap.com, where he compares ticket offers from secondary-market ticket providers. Last season he scooped up $29 grandstand seats for $5 or $6.

There are plenty of ways to save at game time. A weekday afternoon game is cheaper than nights or weekends, and games against less-popular teams cost less. For example, the Chicago White Sox sell premium upper box seats (rows 1 through 6) on Mondays for $15. The same seats jump to $30 on other weeknights, to $34 on the weekend and to $44 if the team is playing the Yankees or Red Sox.

Brown-bagging it also cuts costs. Some teams, including the San Francisco Giants, Atlanta Braves and Arizona Diamondbacks, allow you to bring in your own food (but not alcohol). Or look for an all-in-one price for a seat and food. The Orioles Left Field Club Picnic Perch includes a pricey club-level seat and unlimited hot dogs, snacks and sodas for $45. The Los Angeles Dodgers offer half-price food and drinks at some games.

Avoid parking fees by taking public transportation or riding your bike. Stadiums such as the Seattle Mariners' Safeco Field offer bike racks and indoor bike cages at no charge.

Reprinted with permission. All Contents ©2011 The Kiplinger Washington Editors. www.kiplinger.com.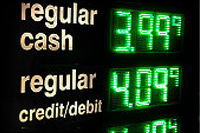 With gas at its highest prices in two years, you may find yourself less excited to head on a road trip, let alone leave your house for even just a few errands!

Here are some tips to help you spend less money at the pump:
Find out who has the cheapest price of gas by checking out websites like

GasPriceWatch.com

or

GasBuddy.com.
Using cruise control while highway driving will help you keep a consistent speed and conserve gas.
Be mindful of the speed limit. According to the U.S. Department of Energy, you can assume that each 5 mph you drive over 60 mph is equivalent to paying an additional $0.24 per gallon for gas.
Not only is carpooling an obvious way to conserve gas–but in many cities those vehicles with more than one passenger have access to High Occupancy Vehicle (HOV) lanes which are less busy. Also, consider telecommuting if your employer will allow.
Consider using

public transportation.
The Federal Trade Commission suggests removing unnecessary heavy, bulky items from your trunk–and also encourages you to avoid packing heavy items on top of your car.
Home Equity Lines of Credit and Your Credit Score
What You Need to Know and Do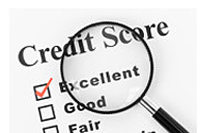 Now more than ever, you need to make sure you understand what's on your credit report – and you need to know what steps you can take to improve your score. For example, did you know that a Home Equity Line of Credit (HELOC) can impact your credit score quite dramatically – and sometimes unfairly – depending on how it is reported?

Here's What You Need to Know... and Do!
First, you need to know that HELOC's are commonly reported by the three credit bureaus as revolving accounts. In reality however, they do not fall under the typical revolving terms, even though they are set up in the same way as a revolving account. That's because HELOC's are secured by an asset.

Here's the Good News...
The Fair Credit Reporting act requires reporting agencies to report true and accurate information. So when a HELOC is reported as a revolving account, you can actually send a letter to the three credit bureaus asking them to change the type of account from "Revolving" to "Line of Credit" or "Other." This way, the account will not be rated by the scoring system using the "Balance to Limit" ratio scenario – which can drop a credit score by as much as 75 points if the HELOC is maxed out to the limit of the available credit line.

A Final Word of Advice
If you do decide to send a letter, you should send it as a Certified Letter, along with a copy of the HELOC agreement. You may have to send the letters more than once, but persistence is the key to accomplishing a positive result with the bureaus.

This article was adapted from information provided by national credit expert Linda Ferrari, author of "THE BIG SCORE: Getting It and Keeping It, Buying Power for Life." Learn more and check out her credit resources atwww.lindaferrari.com.