10 Fees You Shouldn't Be Paying
Awareness and planning will help you avoid these unnecessary charges.
By Cameron Huddleston, Kiplinger.com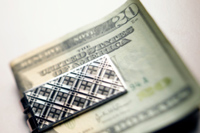 It's easy to overlook fees when they're just a couple of bucks. But even the small ones quickly add up. However, most of the time you can avoid being nickel and dimed. With the help of BillShrink.com – a free cost-savings site – we created a list of ten fees you can escape.

1. Free checking fee. Some banks are starting to attach more strings to their free checking accounts. That is, you'll have to pay a monthly fee unless you meet certain criteria (see Free Checking Is Tougher to Find). However, several online banks and community banks and some major banks still offer free checking without all the requirements to qualify.

2. Balance-transfer fee. Some credit-card companies now charge up to 5% for balance transfers. So before you transfer a balance from one card to another with a low or 0% introductory rate, you should do the math to see if the amount of interest payments that you save with the introductory offer outweighs the balance-transfer fee that has to be paid immediately. See Are Balance Transfers Still a Good Deal? You might find that you'll get a better deal bynegotiating down your rate on your current card.

3. Retailer credit-card fees. The new credit-card rules make it harder for retailers to extend credit on the spot. However, that doesn't mean you'll no longer hear "Do you want to save 10% on your purchase today by opening a card account with us?" The discount is tempting, but these cards usually come with higher interest rates than traditional credit cards. If you don't pay your bill in full, that discount you got will quickly be wiped out by the high rate you'll be paying on your balance.

4. Credit-card late fees. Although the new credit-card rules prohibit card issuers from charging $25 for a first-time late payment, issuers can charge $35 if you're late a second time within six months. To avoid these fees, sign up for payment alerts from your credit-card company. You'll receive an e-mail or text message several days before your bill is due.

5. Rewards card annual fees. An increasing number of rewards cards charge an annual fee. However, there are cards with great perks and no fees. BillShrink.com recommends Capital One No Hassle Miles Rewards, Chase Sapphire Card, and Pen Fed Visa Platinum Cashback Rewards.

6. Directory assistance fees. Calling 411 can cost $1.25 or more. You can get free directory assistance by calling 1-GOOG-411 or 800-FREE-411.

7. Baggage fees. Unless you fly on Southwest or JetBlue, you'll have to pay a fee to check even one bag. If you're flying with any of the other airlines and have to check a few bags, you might find it's cheaper to send your luggage to your destination by FedEx, UPS or U.S. Postal Service Ground Shipping. See Save Money by Shipping Your Luggage.

8. Airline booking fees. Don't even think about picking up the phone to book a flight – unless you don't mind spending $15 or more for the privilege of talking to a booking agent. Book your flights online to avoid this fee.

9. Cell phone early termination fees. You can face a termination fee of up to $200 if you cancel your service before your contract is up. You can avoid these fees by signing up for prepaid service (and save money because these plans usually are cheaper).

10. Roaming fees. Make sure that you understand the way your cell-phone roaming and international charges work. According to BillShrink.com, some roaming rates are $2.49 per minute. And, some carriers will even charge you to access your voicemail (a charge of $4.99 for a missed call) even when you don't pick up that call while you are roaming. If you send a video while roaming, you could be charged up to $7.

See 10 Expenses You Don't Need for more ways to save by avoiding unnecessary costs.

Reprinted with permission. All Contents ©2010 The Kiplinger Washington Editors. www.kiplinger.com.
The Cost of the Flu is Nothing to Sneeze At!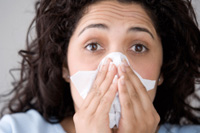 Recently, the Centers for Disease Control (CDC) issued the nation's annual flu guidelines and predicted that this year's flu season should be fairly typical. But even a typical flu season can seriously impact individuals and businesses around the country. Not only do Americans spend approximately $4 billion on over-the-counter cold and flu remedies, but a study conducted last year reported that the flu could cost businesses nearly $10 billion in paid sick leave nationwide.

That means we all – employers and individuals – have a stake in preventing the spread of the flu! Here are a few tips to help make that happen:

Determine how susceptible you are. Were you ill several times last year? Do you frequently feel fatigued? Do you sleep less than seven hours per night?

Build up your immune system. Get a flu shot. According to the CDC, the 2010 vaccine is already available in many places and will protect people against the influenza B H3N2 strain, as well as the H1N1 virus that made last year's flu season anything but typical.

Wash your hands frequently. Hand-to-mouth contact is the most common way that people get sick, so keep those hands clean.

Wash your nose? By using a simple saline nasal wash or nasal irrigation, you can actually help rid yourself of colds and allergies.

By taking a little time to protect yourself from illness, you can help make sure that you are able to enjoy the things that are important to you...like spending time with family and friends, and working hard at your career.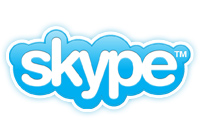 Did you know that "in the first half of 2010, Skype users made 88.4 billion minutes of Skype-to-Skype calls, and approximately 40% of those were video calls?"

Did you know that every single one of these voice and video calls were free?

That's right. Free. Which means if you have friends, family, or business connections out of state or overseas, Skype could be the perfect solution to cutting and perhaps even eliminating your long distance expenses.

Founded in 2003, Skype gives both individuals and businesses the opportunity to make free video calls, voice calls, and even send instant messages (IMs) with other Skype users, anywhere in the world. Skype also offers low "pay as you go" plans and low monthly rate plans for calls made to non-Skype users.

To learn more about Skype, visit their website.